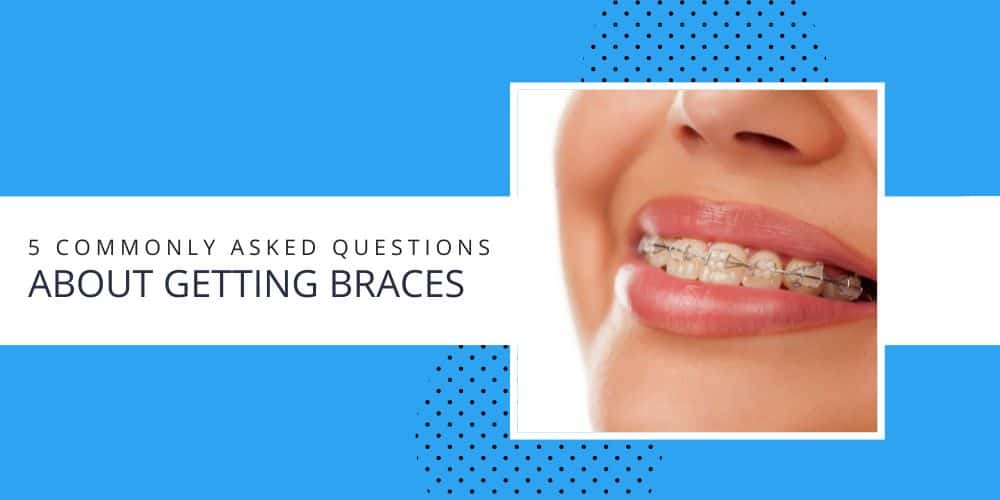 So, you're wondering if braces might be the right move for you or your child, but you're not certain quite yet if it's time to talk to an orthodontist. Maybe you aren't sure if braces are right for you, maybe you have some questions about the process, or maybe you just don't know who the best local orthodontist is.
In this simple guide, we're going over five of the most common questions we get asked at Sullivan Orthodontics about getting braces and giving you a few tips for answering the question: Are braces right for me?
1. Should I get braces?
We obviously can't answer this without seeing your teeth, which is exactly why we are putting this question first! If you are at all considering getting braces or seeing what your options could be for straightening your teeth and improving your bite, you should start by Googling "five star orthodontist near me," and set up an appointment with us.
If you live near Sullivan Orthodontics and have questions, give us a call!
2. Do braces hurt?
Braces themselves do not hurt, and are super lightweight to avoid adding extra pressure to your jaw. However, the process of tightening your braces can be uncomfortable, and some people find them slightly painful when they are first put on. This said, with proper care and a little adjustment, your braces shouldn't cause more than a little discomfort.
Schedule a
Complimentary Consultation
State-of-the-Art Offices
Comfortable Atmosphere During Treatments
Personable & Extremely Knowledgeable Staff
Conveniently Located in Bend & Redmond
3. Can I still eat my favorite foods?
There are some foods that we recommend not eating with braces, like sticky candies or crunchy foods like popcorn. However, there are lots of foods you will still be able to enjoy. We can happily give you a list of recommendations or feel free to visit our blog on a few brace friendly snacks we highly recommend. Who knows, you might find yourself trying new foods with braces!
4. Can I still floss my teeth with braces?
Yes! Not only can you floss, you should floss, ideally after every meal! Braces can easily trap leftover food, so it's a good idea to practice extra good oral hygiene to keep them clean.
5. How long will I need braces?
Everyone is different, so how long exactly you'll need your braces for will depend on your specific anatomy. Typically, patients wear braces for between 1-2 years, with some exceptions. A consult with the orthodontist can reveal more information.
Interested to learn more? Set up an appointment with Sullivan Orthodontics in either Redmond or Bend to find out whether braces are a good treatment option for you.