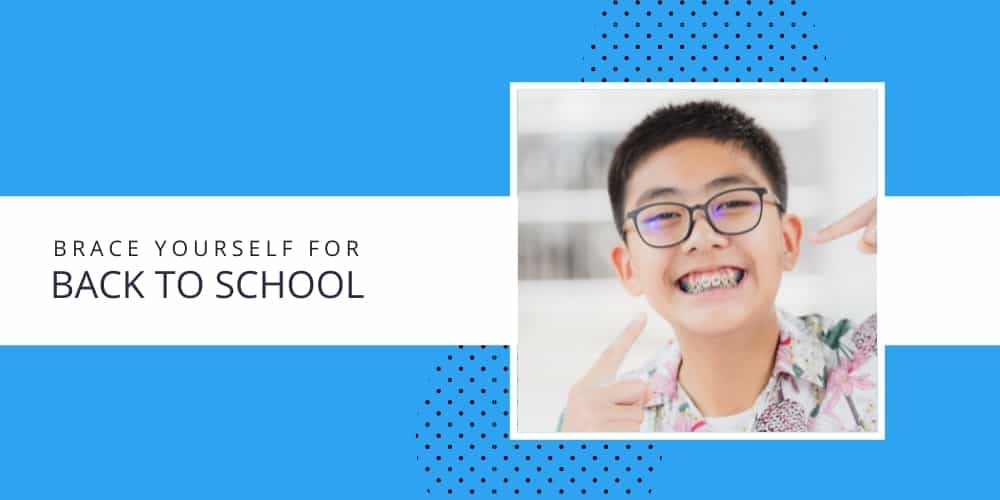 Time flies when you're having fun! Another summer is in the books and it's back to school to hit the books. School season is a time for excitement and the last thing you want is to be left feeling unprepared. That's why Sullivan Orthodontics in both Redmond and Bend, Oregon came together to create a back to school with braces guide for you!
Prepare a Braces Care Kit
This isn't as time consuming as it seems, we promise. If you've had braces you'll know just what to include and know that this has helped you more than once. If you're new to braces this can be a real lifesaver.
We recommend including:
toothbrush (they make compact ones)
travel sized toothpaste
dental floss / threaders
dental wax
Brushing your teeth after lunch helps clear away all the unwanted food stuck in your teeth and flossing can get the teeth in those hard to reach places. Dental wax is great at helping prevent irritation from braces to the cheeks or lips.
Grab a Locker Mirror
If you don't already have a locker mirror the time is now. Even when keeping your snacks and lunch braces, friendly braces give food a great place to hide and or get stuck. The last thing you want is to walk around all day with food stuck in your teeth. Not only is food in your teeth embarrassing, it can be really detrimental to your teeth as well. Food being left in your teeth or even hiding in those hard to reach places leads to a buildup of plaque and bacteria that can develop into cavities.
Schedule a
Complimentary Consultation
State-of-the-Art Offices
Comfortable Atmosphere During Treatments
Personable & Extremely Knowledgeable Staff
Conveniently Located in Bend & Redmond
Keep Snacks and Lunch Braces Friendly
Eating with braces is challenging. There are so many limitations it seems like the things you can't eat far outweigh the things you can eat. It's important to remember that the same rules apply at home as they do at school. Reiterating that to your children is essential in keeping braces intact and preventing damage. Avoid foods that are too chewy, sticky, and crunchy. Work with your child to make sure the school lunches are braces friendly and if not opt for a different option. Being invested in your child's orthodontic journey let's them know you care and helps them understand the significance of their decisions while wearing them.
Start the Year off at Sullivan Orthodontics
It's normal to feel nervous about going back to school. Add in braces and that nervousness can transition to anxiety. The last thing we want is for your child to feel anxious as they head back to school. We want to encourage them every step of the way and help answer all of their questions as well as yours! Call Sullivan Orthodontics to ask questions or schedule your appointment today to ease that back to school jitters.