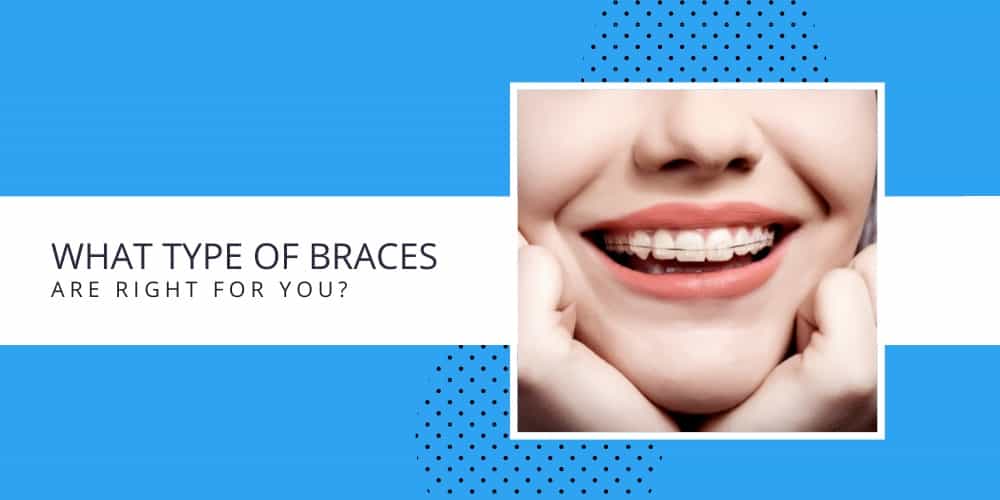 Braces are orthodontic devices that straighten teeth, correct bite alignment and improve overall smile aesthetics. They are common among teenagers, but adults can also benefit from braces. With advancements in technology, there are now various types of braces to choose from.
This article will discuss the different types of braces available and how to choose the right one for you.
Why Can Braces Be the Best Option for You? 
Braces are one of the best ways to straighten teeth, as they can correct misalignment, overcrowding, and even gum recession. They can also improve your bite and oral health. Here are some reasons why braces can be the best option for you:
They help provide an ideal bite alignment

They can improve your smile aesthetics

They can reduce or even eliminate pain

Some

 are removable and can be taken off at any time

They are safe and easy to take care of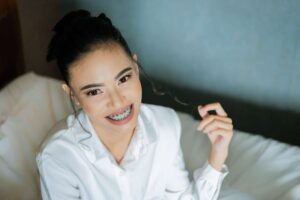 Different Types of Braces
Many different types of braces are available, each with its advantages and disadvantages. You must decide which type is best for you based on your budget, lifestyle, and personal preferences.
Here's a brief overview of the different types of braces:
1. Self-Ligating Braces
Also known as "Pitts 21 Pro", and are a type of orthodontic treatment that uses a self-ligating bracket. This type of dental brace is designed to hold your teeth in place without elastic bands or wires.
Braces are an excellent option to consider if you want to improve the alignment of your teeth and create a straighter, healthier smile. You can be sure that your local orthodontist will provide you with the care and support you need to get the best possible result.
If you want to improve your smile's health and appearance, contact an orthodontist in Bend or Redmond Oregon today! Sullivan Orthodontics will be happy to provide you with a variety of options to choose from.
2. Ceramic Braces
Ceramic braces are one of the most popular options for adults seeking to straighten teeth. Ceramic braces are often used as an alternative to metal brackets and wires because they are more comfortable, less noticeable, and less expensive than other braces.
They are both translucent, so they blend in with your natural tooth color when you look at them straight on. However, when viewed from an angle, they appear white or off-white (because there's no metal), making them virtually invisible compared to traditional metal braces.
3. Lingual Braces
Lingual braces are attached to the inside of your teeth instead of the outside (the lingual surface). While these can be more expensive than traditional braces, some people find them more comfortable since they don't interfere with speech or eating habits as much as regular braces.
4. Invisalign
If you're looking for a way to straighten your teeth that doesn't involve traditional metal braces, you may want to consider Invisalign. Invisalign is a series of clear aligners that are designed to move your teeth into the correct position without using metal wires and brackets.
Invisalign is the only orthodontic treatment that can be removed anytime without affecting your treatment results. The aligners are made from a smooth, BPA-free plastic material and are virtually invisible when worn.
5. Palatal Expansion
Palatal expansion is another type of orthodontic treatment that can correct mouth breathing and other breathing problems associated with sleep apnea or snoring. This treatment involves putting an expander (a device similar to a spring) on one side of the upper jaw, which pulls it outwards.
Schedule a
Complimentary Consultation
State-of-the-Art Offices
Comfortable Atmosphere During Treatments
Personable & Extremely Knowledgeable Staff
Conveniently Located in Bend & Redmond
Are you thinking of getting braces in Bend or Redmond, Oregon? Then look no further than Sullivan Orthodontics! We offer a variety of braces options for our patients. From traditional braces to Invisalign, and Pitts 21 Pro braces, we've got you covered. Our knowledgeable and friendly staff will ensure that you understand every step of the process and answer any questions you may have. Let us help you achieve the smile you've always wanted! Schedule an appointment with us today!