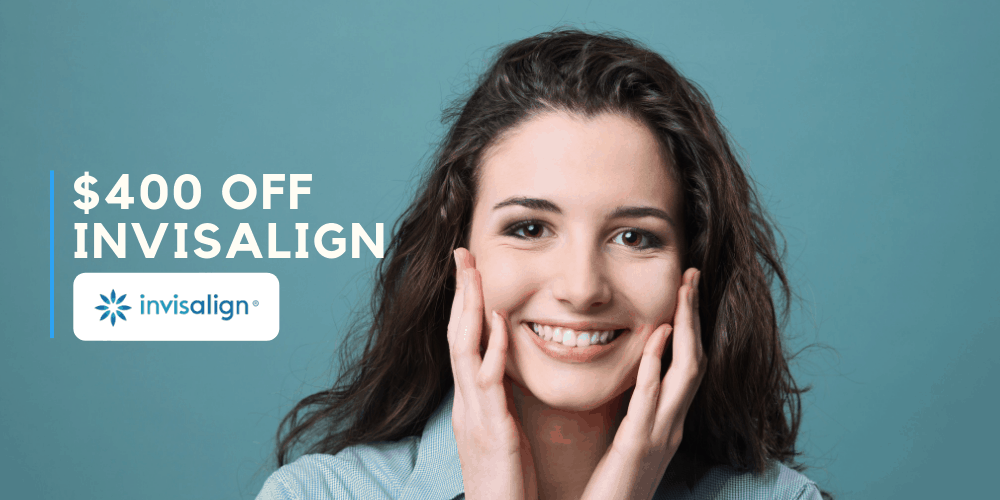 INVISALIGN® SPECIAL ~ $400 OFF
If you've been thinking about getting orthodontic treatment or Invisalign for that matter, now is the time! As special thank you for an amazing year, our team wanted to give back a bit and keep Central Oregon smiling by offering a special on Invisalign® Clear Braces.
Certified Invisalign® Provider
A Certified Invisalign® Provider, Dr. Sullivan is always utilizing contemporary approaches to orthodontics. Invisalign straightens teeth using nearly clear retainers. A 3D computer-image of your teeth allows Dr. Sullivan to create a plan for your entire treatment before it even starts. Each clear aligner is generally worn for 7-14 days, as instructed by Dr. Sullivan, until your treatment is complete.
Clear Retainers
Maintain Normal Brushing & Flossing
Effective Treatment
 Removable the aligners to eat meals and snacks
Gentler Treatment
We are thrilled that you're looking into orthodontics and taking the time to educate yourself on what all is involved! Your mouth, whats in it, and how you take care for it actually play a major roll in your overall health and happiness. If you have any questions, concerns, or would like to schedule your complimentary consultation, please call (541) 516-1743.