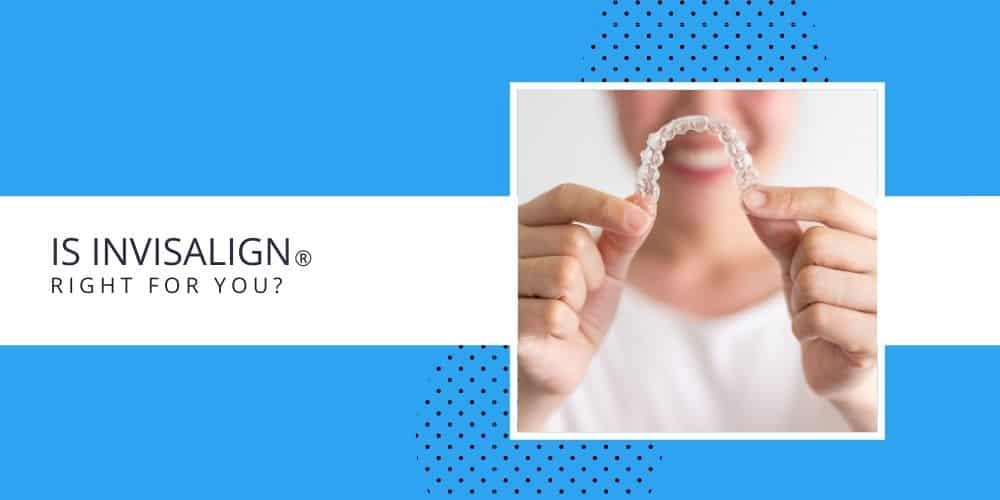 Though braces are by far the most common orthopedic treatment, they're not the only option. In recent times, Invisalign® has become more and more popular among orthopedic patients and doctors alike. However, before you decide between one or the other, it's worth considering whether or not Invisalign® is right for you. It's also equally important to consult with your local orthodontist to see if you're a candidate for Invisalign®.
How Does Invisalign® Work?
A more recent development in orthopedic technology, Invisalign® does its job quickly and effectively, without any of the pain or discomfort of braces. It's more or less a thin mouthguard, shaped to gradually shift your teeth into place. As the treatment progresses, you'll swap out your aligner for one that's closer to the desired placement of your teeth. As your teeth adjust to fit each aligner, they'll eventually be exactly where you want them, perfectly spaced and without discomfort!
Pros of Invisalign®
Though just as effective as conventional braces, Invisalign® tends to be far simpler for its users, requiring almost no lifestyle changes. Braces can be restrictive at times, limiting which foods you can eat and requiring rigorous maintenance. As Invisalign® is completely removable, this isn't an issue! You can continue to eat all your favorite foods and won't need to change how you brush and floss your teeth. In addition, whitening your teeth with Invisalign® is entirely possible, while with braces, it would leave uneven coloring after removal. Essentially, the main benefit of Invisalign is convenience.
Schedule a
Complimentary Consultation
State-of-the-Art Offices
Comfortable Atmosphere During Treatments
Personable & Extremely Knowledgeable Staff
Conveniently Located in Bend & Redmond
Cons of Invisalign®
Invisalign® isn't without its drawbacks, however. First of all, you as the patient need to be committed to your treatment for it to go as planned. Typically, you'll want to wear your aligners for 22 hours a day. Unfortunately, this means no idle snacking over long periods of time, as you'll need to remove your aligners, eat quickly, and then put them back on.
Additionally, it's more limited than conventional methods in the cases it can treat. While braces are versatile and can be used in cases of almost any severity, Invisalign® can only work effectively in mild or moderate cases. This may change over time, but as Invisalign® is a relatively new technology, its scope is much narrower than tried and true orthopedic braces.
Is Invisalign® Right for Me?
If you're looking for a modern and convenient orthopedic solution that adapts to your needs, rather than the other way around, Invisalign® may be right for you. However, you should also be aware of your ability to commit to the treatment, as you'll play a far greater role in its efficiency than you would with braces. If you've decided to get Invisalign®, feel free to schedule an appointment with us in either our Bend or Redmond! As one of the best orthodontists in Oregon, your smile is in good hands with Sullivan Orthodontics.