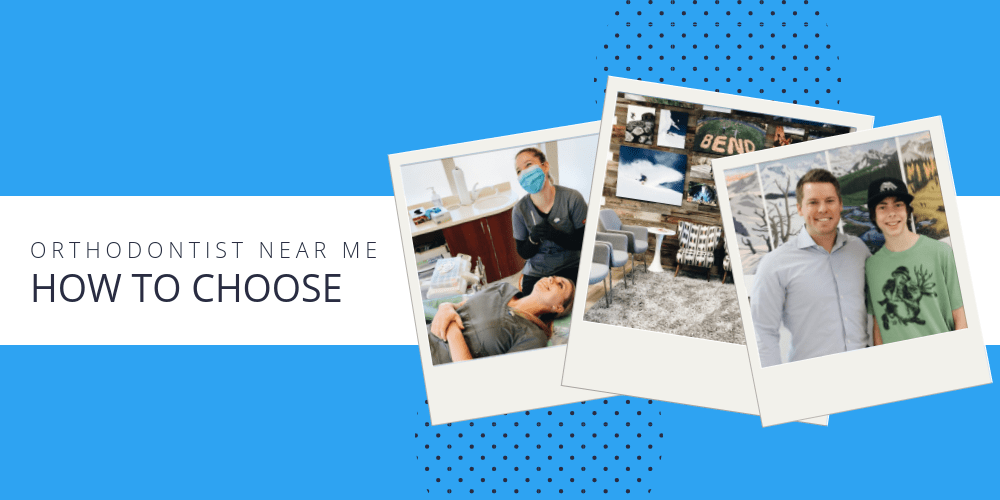 Orthodontist Near Me
How to Choose
So your in the market for orthodontics? That's great! Whether you go with us or decide to choose a different orthodontist, there are some certainties you should know when deciding the doctor for your smile journey.
1) Not All Providers Provide the Same Treatments
Not commonly known, orthodontists do not always provide the same treatments. Some doctors prefer certain methods over others for various reasons. So in short, have an idea of the treatment you're looking for and what you may be a candidate for! After having some idea of the direction you'd like to go, then start your smile journey search.
2) Location, Location, Location
No matter the path of orthodontics you choose, semi-regular visits are a necessary thing with changing the course of your teeth. Monitoring and adjustments need to be made for the best outcome. With that said, proximity to office location is something to consider. If your schedule is more open, then distance isn't as much of a factor. See how far away you are from our locations in Bend & Redmond!
3) Education & Experience
It's a very old adage that practice makes perfect and there is no difference in orthodontics. An orthodontist with a quality education and one who continually educates themselves is a great candidate for providing treatment. For example, take a look at Dr. Sullivan's profile. Now that you know what to look for you have just one more step before scheduling a consultation and that is to check their work!
Schedule a
Complimentary Consultation
State-of-the-Art Offices
Comfortable Atmosphere During Treatments
Personable & Extremely Knowledgeable Staff
Conveniently Located in Bend & Redmond
4) Verify Their Work: Read Reviews, View Case Studies
Orthodontics is commitment on many levels. From time to the monetary investment, correcting your smile needs to be a team effort! And what better way to gain experience is there than to read the experiences of others. Top review platforms for orthodontists are ones like Google, Facebook, Yelp so be sure to check there!
We are thrilled that you're looking into orthodontics and taking the time to educate yourself on what all is involved! Your mouth, whats in it, and how you take care for it actually play a major roll in your overall health and happiness. If you have any questions, concerns, or would like to schedule your complimentary consultation, please call (541) 749-2098.