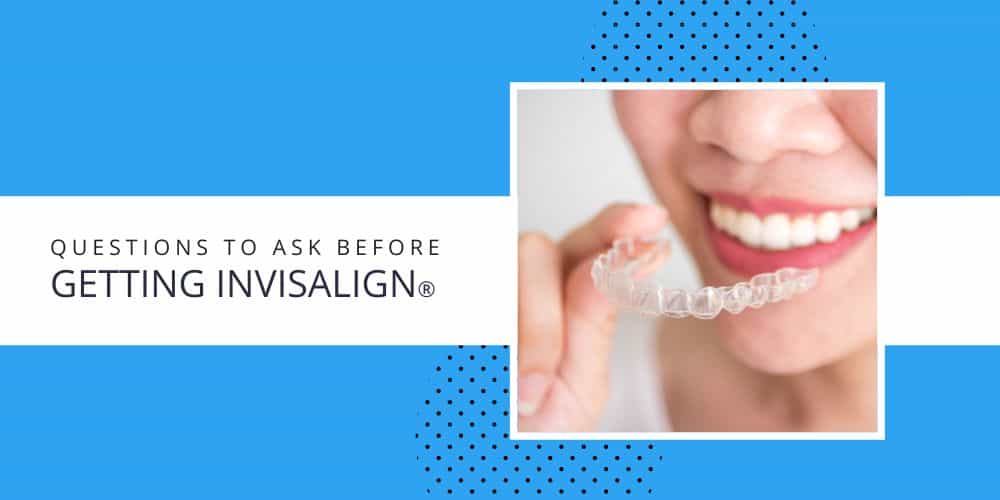 When people think about going to the orthodontist, they usually imagine someone getting a set of clunky braces. While that might have been true a few decades ago, times have changed! Today, you can get the smile of your dreams without all of the bulky, cumbersome gear. This is all thanks to the revolutionary advances made by Invisalign®, which gives orthodontists the ability to correct smiles without wires and glue.
What To Know First
With Invisalign®, tooth realignment is performed in stages. You, the patient, get a set of custom-made retainers, which you wear whenever you aren't eating. As your teeth shift, you'll be provided with new retainers, which will quickly realign your teeth into the desired shape. It's fast, easy, and affordable, but there are still some questions you should ask before you commit!
Who Offers Invisalign® Near Me?
First and foremost, you'll want to know where to go! There are plenty of places to get started with Invisalign®, but not all of them are the same. While we would obviously recommend our own practice, Sullivan Orthodontics in Bend or Redmond we realize there are plenty of amazing orthodontic practices that provide the service. It's essential to find an orthodontist that fits you and your needs!
Schedule a
Complimentary Consultation
State-of-the-Art Offices
Comfortable Atmosphere During Treatments
Personable & Extremely Knowledgeable Staff
Conveniently Located in Bend & Redmond
Can You Clarify That?
We love when you ask for clarification! It means that you're listening, and it helps you better understand the process. The more closely you adhere to your prescribed routine, the more quickly and easily the realignment process will be.
Some good clarifying Invisalign® questions to think about include:
How comfortable are Invisalign® retainers?
How long will my treatment take?
How much will my Invisalign® treatment cost?
How often will I receive new retainers?
Is Invisalign® right for me, or would a different treatment be more effective?
What happens if I lose one or more retainers? (It happens to the best of us!)
What payment options or plans do you offer?
What Precautions Should I Take?
The simplicity of Invisalign® retainers has made them a popular choice. They're easier to use and less restrictive than braces, but that doesn't mean they come without precautions. Be sure to ask about what to avoid while wearing your retainers.
Who Is The Best Orthodontist Near Me?
In addition to knowing all about Invisalign®, be sure to do your research. While we pride ourselves on our own practice's skills, we encourage you to check out everyone in the area! There are many orthodontists, and none of them are exactly alike. It's essential to find the orthodontist that fits you best! If you're ready to see if Sullivan Orthodontics is the right orthodontist for you schedule an appointment with us today!